Elkhart's Home Of NUTRITION COACHING
Change your body and get confident with the power of customized, one-on-one nutrition coaching. as a result, you'll learn about yourself while making a change to your life for the better.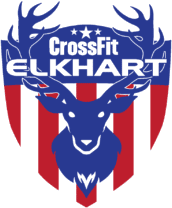 Month-to-Month Membership Agreements and Annual Membership Agreements: You may place your Membership on hold two (2) times per calendar year up to three (3) consecutive months each time. Advanced notice of at least two (2) business days is required. The hold must be 30 days in duration at a minimum and 30 days must elapse between holds. Upon expiration of the term of the hold, your account will automatically become active and payments will resume. Should you choose to return prior to the end of their hold period, the hold will be released and payments will resume.
All membership agreements require 30-days written notice to cancel your membership. This form will serve as your 30-days written cancellation notice. Note that if you have a scheduled renewal payment within 30-days of your invoice billing date, the payment will be processed as scheduled. Your membership will be canceled at the end of your final paid month. All payments are non-refundable. All grandfathered membership rates will also be forfeited and returning members will be subject to current rates.
TIRED OF STRESSING ABOUT EATiNG LESS, COUNTING CALORIES OR RESTRICTIVE DIETS?
Customized nutrition services by a trained expert is just how it should be done!
we help you
get your time back
Life is busy, but that doesn't mean you have to sacrifice your health and fitness goals. Our program is designed to help you overcome the challenges of everyday life so you can reach new levels of confidence with your body and health. 
SO YOU CAN​​
FOCUS ON WHAT MATTERS​
Knowing what to eat for your goals can be overwhelming and confusing, especially with so many diet programs and supplements out there. With our program, you don't have to go it alone. Our expert coaches will provide the guidance, support, and accountability you need to finally achieve your goals and see real results.
AND FINALLY​
REACH YOUR GOALS​
It's easy to feel overwhelmed and unsure when you start a new program, but at Crossfit Elkhart our certified coaches make it easy. With our proven approach to habits based nutrition, accountability, and longer term focus you can finally achieve permanent results without the stress and guess work. 
DISCOVER WHAT YOU ARE CAPABLE OF
see how we help you make a change and think different
ARE YOU READY TO LEVEL UP?
ready to finally take control and succeed?
book your time for your free strategy consult